Neighbors Helping Neighbors
We believe that serving our community is an important part of who we are. We partner with business in the community and other donors to serve roughly 85 families each month.
"'You shall love your neighbor as yourself.' " JESUS
Our Food Pantry typically operates on the 3rd Saturday of every month from 10:00 am - 12:00 pm.
If you're interested in volunteering, we ask that you register below and arrive at 9:15 am so we can acclimate you with our process and assign you a position.
If you need food, we request that you pre-register below to help us keep the process running smoothly so we can reach as many people as possible.
During the COVID-19 pandemic, it's important that you register online so that you can stay in your car as we bring the food out to you. Opt in for email and text alerts about the food pantry using the form below.
The demographic information collected upon registration is required for us to qualify for funding and permits from the town and our partner food banks. We appreciate your understanding.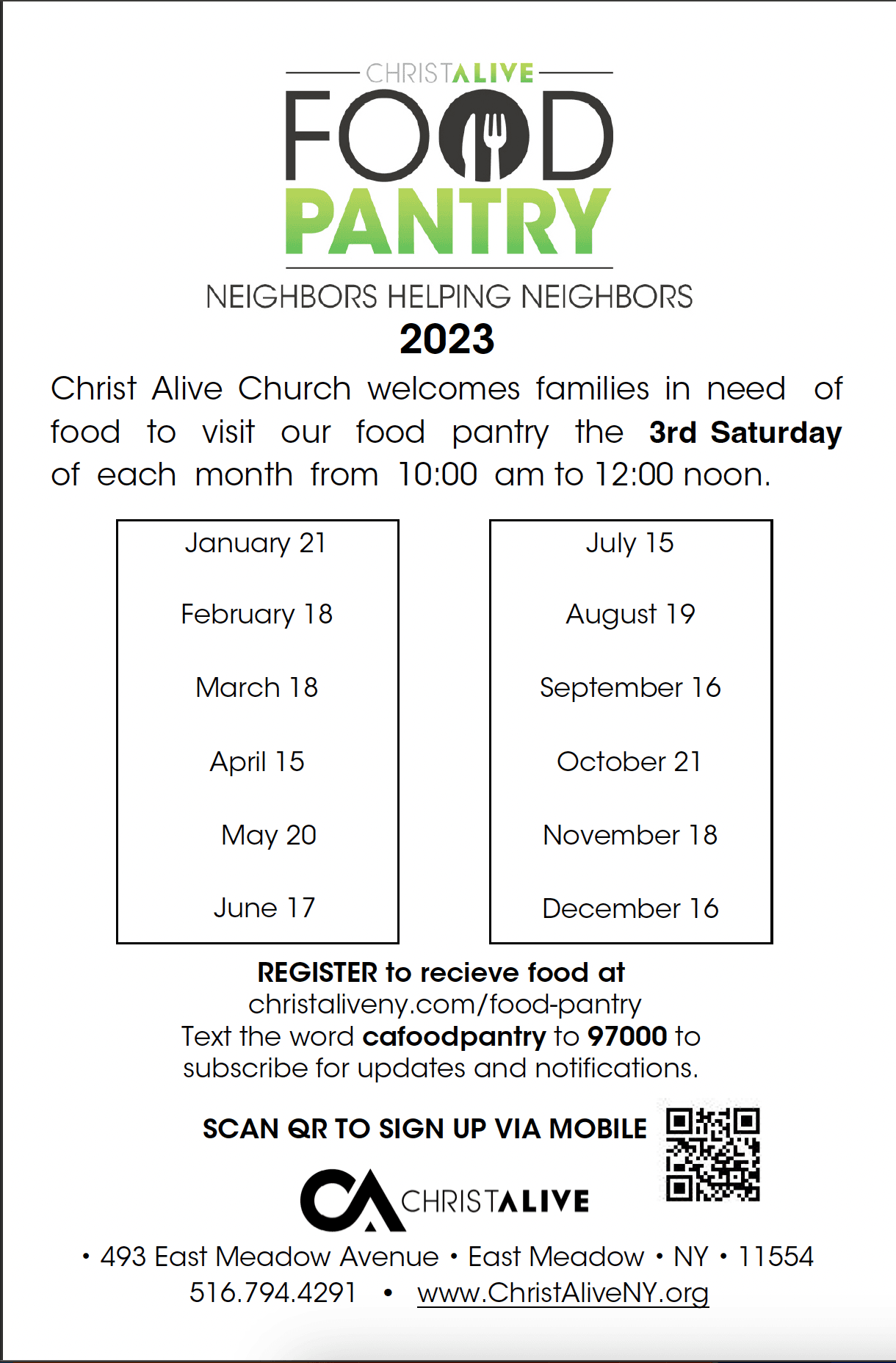 DRIVE-THRU FOOD PANTRY WILL BE OPEN, SATURDAY, JANUARY 15, 10 am -12noon!